Yulan Qing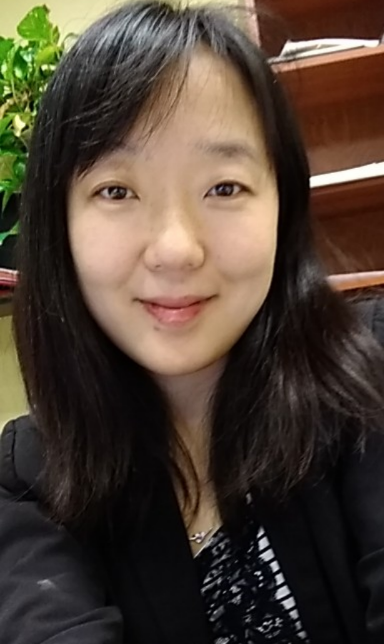 I am a Postdoctoral Fellow at University of Toronto. My research lies in geometric group theory,
specifically the geometry of Out(Fn) and CAT(0) groups.

Here is my CV.
Contact
Email: yulan dot qing at gmail dot com


Mailing: Department of Mathematics
40 St. George St. room 6290
Toronto, ON, M5S 2E4
Canada

Papers
Current projects
Random walks and log-contracting boundaries of Right-angled Artin groups, with Joseph Maher and Giulio Tiozzo.
Geometric cores of pairs of points in Outer Space, with Edgar A. Bering IV.
Theses
Slides and Posters
Teaching
2018 Fall: PMU199 First Year Seminars, University of Toronto
2017-2018: PMU199 First Year Seminars, University of Toronto
2016-2017: MAT223 Linear Algebra, University of Toronto
2015-2016: MAT137 Calculus, University of Toronto
Upcoming and recent travel
Redbud Topology Conference, Oklahoma, April 2019
The 53rd Annual Spring Topology and Dynamical Systems Conference, Alabama, March 2019
Geometric Group Theory Conference, Beijing, July 2018
Geometry of Outer Spaces and Outer Automorphism Groups, Warwick, UK, April 2018
Spring Topology and Dynamical Systems Conference, Alabama, March 2018
Winter Meeting of the Canadian Mathematical Society, Waterloo, Canada, December 2017
Invited Talks
Tufts University, November 6, 2018
University of Chicago, November 1, 2018
Temple University, October 31, 2018
University of Toronto, October 9, 2018
University of Waterloo, September 21, 2018
CUNY Graduate Center, September 4, 2018
McMaster University, April 5, 2018
University of Buffalo, February 2, 2018
McGill University, January 24, 2018
University of Toronto, November 2017
University of Michigan, October 2016
GANITA seminar at University of Toronto, August 2015
Haifa University, April 2014
Fairfield University, September 2013
Wellesley College, September 2013
Boston College, September 2013
Brandeis University, April 2013
CUNY Graduate Center, March 2013
Ohio State University, October 2012
HCSSiM prime-time lecture, July 2012
Eastern China Normal University, January 2011
Conference Organizing