On August 7, 2010 Assaf and I visited Hamburg, Boston, Corfu, Alabama, Medina, Elba, Bergen, Lima, Bristol, Naples, Italy, Geneva, Waterloo, Tyre, Jordan, Memphis, Liverpool, Verona, Vienna, Rome, Paris, Poland, Russia, Norway, Ephratah, Perth, Amsterdam, Rotterdam, Troy, and Berlin.
Extras.
Before lunch map: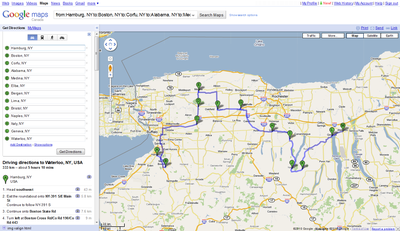 (
@google
) and after lunch map: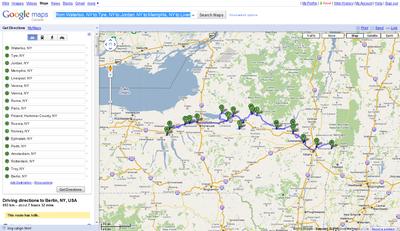 (
@google
). Starting picture: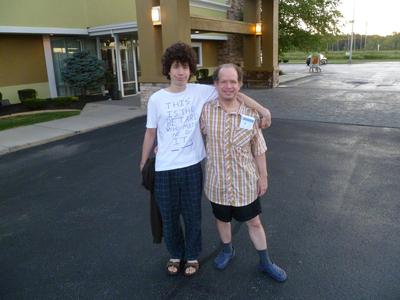 , ending picture: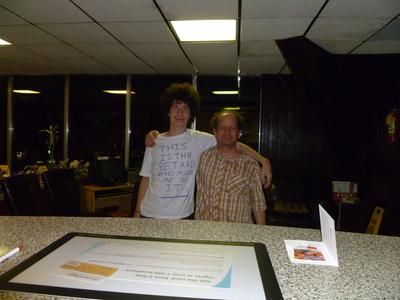 . In Italy, we met the leader and the first lady: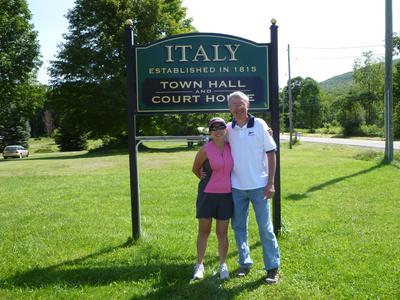 . The evening before, we've been to
South Park
: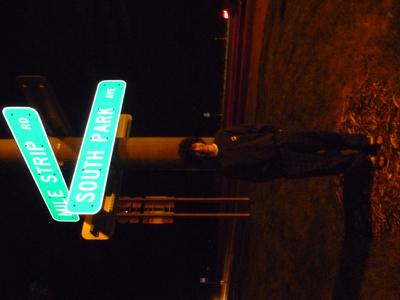 . Another poster: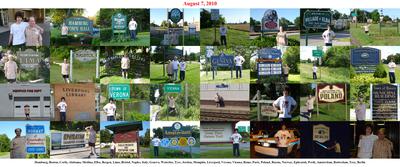 . Higher resolution images are
here
and
here
.
In full screen mode, hit "t" to make this text box disappear.